Assoc. Prof. Paul Haskell-Dowland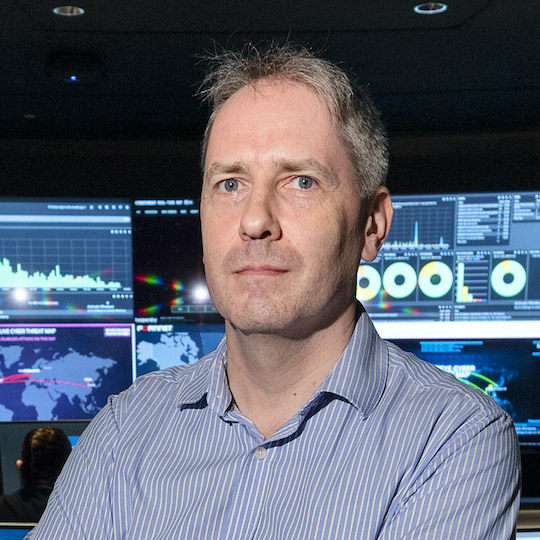 Bio statement
Assoc. Prof. Paul Haskell-Dowland

Dr. Paul Haskell-Dowland is the Associate Dean for Computing and Security in the School of Science at Edith Cowan University, Perth, Australia and is an associate member of the Centre for Security, Communications & Network Research within the School of Computing, Electronics and Mathematics at Plymouth University in the United Kingdom. His interests include network and system security, teaching and learning technologies, and security education.
Dr Haskell-Dowland is the Working Group Coordinator to the International Federation for Information Processing (IFIP) Technical Committee 11 (TC11 - Security and Privacy Protection in Information Processing Systems), the secretary to IFIP Working Group 11.1 (Information Security Management), a Fellow of the Higher Education Authority, a Senior Member of the IEEE, an Honorary Fellow of the Sir Alister Hardy Foundation for Ocean Science, a Fellow of the BCS and a Senior Member of the ACS/Certified Professional. He is the author of over 60 papers in refereed international journals and conference proceedings, edited 29 proceedings and co-authored "E-Mail Security: A Pocket Guide" (2010).
Dr. Haskell-Dowland, together with colleagues at Plymouth University (Dr. Bogdan Ghita and Prof. Steven Furnell), co-invented the ICAlert platform. ICAlert is a managed device that monitors Internet access (initially aimed at primary and secondary schools), targeting users attempting to access illegal content (child abuse images) as well as terrorist content. In February 2017, following several years of trials, a commercial product was launched in collaboration with the SouthWest Grid for Learning and the Internet Watch Foundation.
Paul can be followed on Twitter (@pdowland)